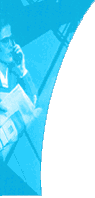 UPDATE NEWS
Capture the moment
It's tiny.It weighs next to nothing. Yet it can cap-
ture, save and send full size, high - resolution
image in an instant. It,s the Ericsson communi-
Cam MCA-20-a wee little camera that attaches
to the Sony Ericsson T68i mobile phone ( see
story on p.28 ). Using the phone's screen as a
viewfinder, you can snap pics on the move and
send them as email attachments or directly to
the screen of another T68i. Photos can also
be combined with sound and text and sentas
MMS message. KR www.sonyericsson.com

Strap-on laptop
Palm Pilots may be passe.The Personal Multimedia
Appliance (poma) is a wearable computer,complete
with a Liquid Crystal Head Mount Display and end-
less multitasking possibilities.The eyepiece lets you
see your desktop as you walk down the street.The
entire unit weighs only 15.5 ounces,and comes with
an optical mouse and a Windows CE computer
about the size of a walkman.Get a pouch,shoulder
strap or metal carrying case to go with it.TP

Elph's assistant
Those popular, pocket - sized Elph Cameras
now have their very own sidekick. The portable
Canon Card Photo Printer CP-100 spits out sharp
prints in about 60 seconds. A cable connects it
the Elph, as well as several other Canon
cameras. Just the thing for creating instant
history.TP www.canon.com

Space age sucker
This pacifier looks like just the thing to soothe
a cranky baby, but it's got a secret. A remove-
able, digital thermometer can easily be placed
inside, stealthily getting junior's temperature.
A gauge within the sucker measures the
baby's temp and a button-sized screen on the
front of the pacifier gives results in seconds.
Baby will never know. TP

Lingua franca
Many travelers are multi-lingual, but how many
speak 25 lanquages ? Toss the lingo 10 Talk
Language Translator in your suitcase and your
next vacation will be a breeze. Type in a word
( it has up to 60,000 ) and it will translate it into
a foreign lanquage. it will also pronounce it for
you and show you how to phonetically sound
it out yourself. It stores 10 lanquage ( 25 are
available ), has a 32K memory for common
phrases, and features a backlit LCD display.
TP www.lingodirect.com

Culinaly Cool or What's for Dinner?
This digital, 10-inch skillet allows chefs to set a
target temperature based on the dish they're
preparing. It will also let you know if the plan
is getting to hot. With nine adjustable food
programs, a special cookbook, and a nonstick
surface, do you really have a good reason to
keep ordering out? TP
www.digitalcookwareinc.com

Nice Mice
Perfect for children aged 2 to 10, these colorful
computer mice look like friendly bugs. Even
better, they make computer clicking easier.
Instead of having to tap the mouse, kids just
squeeze the top of the bug's head and the
mouse, designed for small hands, clicks away.
KidzMouse works on PCs or MACs. TP
www.kidzmouse.com

Petal Power
Forget having a green thumb. All one needs to
make this flower bloom are three AAA batteries.
The Petal - Chi responds to the human voice,
playing up to 40 difference songs. As it "grows"
it plays various tunes, from nursery rhymes to
rock songs. There are six difference plants to
collect. TP
www.tigertoys.com

Mini Movies
This little movies camera lets you capture digital
video and audio. Use it with your computer ( it
comes with software ) or away home to capture
up to four minutes of footage. The IntelPlay
Digital Movies Creator lets you edit and add
special effects and animation. Send your flicks
via email to share with friends. You can also use
the camera to take snapshots. TP
www.intelplay.com

Mondo Remote
Finally, a remote control for everything, including
television, DVD and stereo systems. The Philips
Pronto Intelligent Remote Control Looks like an
oversized PDA, with a touch screen instead of a
traditional remote with buttons. Connect it to your
PC with a serial cable and sync it up with Pronto-
Edit software, Which lets you program each screen
and customize the Pronto's look
Find out more at www.pronto.philips.com

ท่องเน็ตผ่านทีวี
ทีทีแอนด์ที เปิดตัวบริการ ที-บ็อกซ์ ( T-BOX ) ให้ลูก
ค้า ทีทีแอนด์ที ได้ท่องโลกไซเบอร์ ในราคาที่ถูกและ
คุ้มค่า เพียงนำอุปกรณ์ต่อพ่วง ซึ่งมีราคา 5,500 บาท
ต่อเข้ากับเครื่องรับโทรทัศน์สามารถเล่นอินเตอร์เน็ต
ได้ง่าย โดยไม่จำเป็นต้องมีเครื่องคอมพิวเตอร์ ตอนนี้
บริษัทเปิดให้บริการทั่วประเทศแล้วตั้งแต่เดือน
พฤศจิกายน

เครื่องตรวจเครือข่ายแลน
ที่เห็นอยู่ในภาพนี้เป็น เครื่องมือตรวจสอบเครือข่าย
แลน และระบบสายเคเบิลเครื่องแรกของยุโรป
" EASYLAN " ที่สามารถใช้ตรวจสอบการติดตั้งสาย
เคเบิล การเดินสายเคเบิลไม่ว่าจะเป็นสายอีเธอร์เน็ต
สายเอทีเอ็ม สายโทเก็น-ริง ( Token-Ring ) และสาย
อีเธอร์เน็ตความเร็วสูง ทั้งนี้เครื่องจะมีฟังก์ชั่นในการ
จัดการไซต์ที่ช่วยให้สามารถตรวสอบได้อย่างมี
ประสิทธิภาพมากขึ้นไม่ว่าจะเป็นไซต์ใหญ่หรือไซต์
ขนาดกลางที่มีหลายๆ ไซต์ก็ตามเครื่องวิเคราะห์การ
เชื่อมต่อที่ทำงานโดยอัตโนมัติจะช่วยลดเวลาที่ใช้ใน
การตรวจสอบลงได้มากรวมทั้งอินเตอร์คอมที่ติดตั้งมา
พร้อมกับเครื่องอีกด้วย

เครือข่ายความเร็วสูง
เครือข่ายอินเทอร์เน็ตความเร็วสูง ( วีทีเอชดี ) ที่ฝ่าย
วิจัยและพัฒนาองค์การโทรศัพท์แห่งประเทศฝรั่งเศส
( ฟรานซ์ เทเลคอม ) สถาบันวิจัยคอมพิวเตอร์และ
ออโตเมชั่นแห่งชาติ และกลุ่มวิทยาลัยโทรคมนาคม
ทดสอบเครือข่ายความเร็วส่งถ่ายข้อมูลในส่วนกลาง
ของเครือข่ายระดับ 40 กิกะบิตต่อวินาที ซึ่งโครงสร้าง
หลักของเครือข่ายประกอบด้วยจุดต่อ 8 จุด สามารถ
เชื่อมต่อระหว่างไซต์ในเขตปารีส เกรอนอบล็องนิ
อ็อง แรนน์ ก็อง รูอ็อง น๊องซี และเมืองเทคโนโลยี
โซเฟียอ็องติโปลิสได้ โดยไซต์ต่างๆ ส่วนใหญ่จะเชื่อม
ต่อโดยใช้การ์ดกิกะบิตอีเธอร์เน็ต ทำให้การส่งถ่าย
สัญญาณระหว่างไซต์เร็วเท่ากับ 800-900 เมกะบิตต่อ
วินาที

การแพทย์ไฮเทค
พนักงานบริษัท เอ็มซี เมดิคัล อวดเครื่องวัดออกซิเจน
รูปร่างคล้ายแหวน ซึ่งมีขนาดเล็กและเบาที่สุดในโลก
พร้อมอุปกรณ์ควบคุมจากระยะไกล โดยเครื่องวัดออก
ซิเจนจะตรวจจับความหนาแน่นและปริมาณของออก
ซิเจนและส่งข้อมูลไปยังอุปกรณ์ควบคุมทุก 20 วินาที
เพื่อถ่ายโอนข้อมูลดังกล่าวให้กับโรงพยาบาลหรือ
แพทย์ผ่านเครือข่ายโทรศัพท์พื้นฐานหรือโทรศัพท์
เคลื่อนที่ต่อไป อุปกรณ์ทั้งสองมีวางจำหน่ายแล้วใน
ญี่ปุ่นและเริ่มส่งออกสู่ตลาดต่างประเทศในปีหน้า

พิโน
หุ่นยนต์ ชื่อ " พิโน " ส่วนสูง 70 เซนติเมตร น้ำหนัก
4.5 กิโลกรัม ออกแบบโดยบริษัทของญี่ปุ่นชื่อ เจแปน
ไซเอินซ์ แอนด์ เทคโนโลยี คอร์ปอเรชั่น สามารถจะ
เดินและตอบสนองต่อสิ่งเร้าผ่านทางตัวจับสัญญาณ
กำลังโบกมือให้ผู้เข้าชมงานเอ็กซ์โปด้านวิทยาศาสตร์
และเทคโนโลยี 2001

ส่งภาพผ่านโทรมือถือ
พนักงานของ อีริคสัน โชว์ความล้ำหน้าของเทคโนโลยี
โทรศัพท์มือถือ " อีริคสัน " ที่สามารถใช้กล้องดิจิทัล
เป็นอุปกรณ์เสริม เพื่อสนับสนุนการส่งภาพผ่านอี-เมล์
ได้ทันที


Watch where you go
If you're one of those people who gets lost just
going to the corner store, Casio has a wristwatch
for you: the Satellite Navi Pat-2GP, a long name
for a lightweight watch. The Satellite Navi has
a receiver that uses GPS technology to tell you
your current location. Or connect the watch to
a PC and plot your destination, complete with
raster map images that can be viewed on the
display of the watch.
www.casio.com

Bragging rights
Don't carry faded photos of your kids.
The Photo Wallet has a four-inch LCD screen
that lets you show off scores of digital images.
It also reads JPEG files and will last for about
three hours, running continuously, on two 3-volt
batteries. You can scroll forwards and backwards
through your pictures, or display them with the help
of small stand.
www.videochip.com

Q.tip
The latest storage device for computer data
looks-and-acts-nothing like a floppy disk.
Dubbed Q.by its producer Agate Technologies,
the device plugs into a USB port, showing up
on the computer as another hard drive. In storage
capacities of the 16,32 and 64mb, Q.uses flash
memory
www.agatetech.com

มีลีลาประกอบ
พนักงานบริษัท โคโคโละโค.จำกัด กำลังพูดคุยอยู่กับ
" เอส ดอลล์ " ( SDOLL ) หุ่นยนต์เลียนแบบมนุษย์
ในชุดทักซิโดซึ่งสามารถโต้ตอบคุยกับคู่สนทนา พร้อม
กับแสดงอากัปกิริยาในลักษณะเดียวกับการสนทนา
ของบุคคลทั่วไปโดยหุ่นยนต์นี้ได้รับการพัฒนาขึ้นร่วม
กับคอนซัลแทนด์ แอสโซซิเอชั่น อิงค์ ด้วยเทคโนโลยี
ซอฟท์แวร์อันทันสมัยที่สุดของบริษัทแห่งนี้ เพื่อเพิ่ม
ความสามารถในการจดจำบทสนทนาของมนุษย์ให้
้มากขึ้น ( ภาพ-เอพี )

โทรศัพท์เก็บเพลง
พนักงานของบริษัทเอ็นทีที โดโคโมซึ่งเป็นยักษ์ใหญ่
ด้านการสื่อสารไร้สายในญี่ปุ่น โชว์โทรศัพท์ไร้สาย
พิควอล์ค พี 711 เอ็ม มี่สามารถดาวน์โหลดเพลงเข้า
มาเก็บไว้ที่บัตรความจำเอสดีขนาดเท่าสแตมป์ ใน
ขณะที่เนื้อเพลงจะแสดงอยู่ที่หน้าจอของโทรศัพท์

มาใหม่เก๋กว่าเดิม
พนักงานบริษัท โซนี่ คอร์ป กำลังอวดสุนัขหุ่นยนต์
ไอโบ ( Aibo ) รุ่นใหม่ ( ซ้าย ) ซึ่งได้รับการพัฒนาให้
มีความชาญฉลาดกว่ารุ่นเก่า ที่วางจำหน่ายมาตั้งแต่
เดือนมิถุนายนปีที่ผ่านมา โดยของเล่นชิ้นใหม่นี้ ผลิต
จากวัสดุที่เป็นโลหะและพลาสติก ซึ่งช่วยเพิ่มรูป
ลักษณ์ให้มีความโฉบเฉี่ยวยิ่งขึ้น ( ภาพ-เอพี )

มหกรรม' โรโบเด็กซ์ 2000'
ประชันไอคิว - งานแสดงหุ่นยนต์"โรโบเด็กซ์"
ซึ่งจัดขึ้นที่เมืองโยโกฮามา ประเทศญี่ปุ่น เริ่มเปิด
ให้สื่อมวลชนเข้าชมเป็นวันแรก เมื่อวานนี้ ( 24 พ.ย.)
โดยมีบริษัทต่างๆ รวมถึงกลุ่มเทคโนโลยีชั้นสูง นำหุ่น
ยนต์เข้าร่วมแสดงอย่างคับคั่ง โดยแนวโน้มพัฒนา
หุ่นยนต์ปีนี้ เน้นไปที่หุ่นยนต์เพื่อความบันเทิงมากขึ้น
โดย
( ภาพ1) เป็นหุ่นยนต์มนุษย์รุ่นต้นแบบ "ที-5 โปรโต
ไทป์ 00" ของบริษัททะมะสึ สำหรับทำงานที่เสี่ยง
อันตรายแทนมนุษย์
( ภาพ2) บริษัทของเล่นทาคาระผลิตปลาหุ่นยนต์พลัง
แสงอาทิตย์เคลื่อนไหวในน้ำได้เหมือนปลาจริงๆ
( ภาพ3) เป็นหุ่นยนต์มนุษย์ของค่ายโซนี่ มีชื่อว่า
"เอสดีอาร์-3เอ็กซ์" สามารถเตะบอล เดิน เต้นรำ รับ
คำสั่งและพูดได้ คาดว่าตัวนี้จะมาแรงในอนาคต

ฮอนด้าเปิดตัว " อาซิโม่ "
โตเกียว - ฮอนด้าเปิดตัวหุ่นยนต์
เดินได้รุ่นใหม่ " อาซิโม " คุยสามารถเปลี่ยนทิศ
ระหว่างเดินได้เป็นตัวแรกทั้งได้รับการพัฒนา
ให้ทำงานง่ายๆ เช่นเปิดไฟและปิดประตู
ฮอนด้า มอเตอร์ ค่ายรถชั้นนำญี่ปุ่น ได้พัฒนา
หุ่นยนต์น้ำหนักเบาชื่อ " อาซิโม่ " ที่สามารถเดิน
ได้ด้วย 2 ขา เช่นเดียวกับมนุษย์ ทั้งยังถือเป็น
หุ่นยนต์ตัวแรกของโลก ที่สามารถเปลี่ยนทิศทาง
ระหว่างเดินได้อีกด้วย หุ่นยนต์ตัวนี้มีความสูง
120 เซนติเมตร หนักเพียง 43 กิโลกรัม สามารถ
แสดงปฏิกิริยาตอบรับการเคลื่อนไหวได้อย่างฉับ
พลันทั้งท่าเดินก็มีความนุ่มนวลเป็นธรรมชาติกว่า
หุ่นยนต์รุ่น พี 3 ที่บริษัทพัฒนาเมื่อปี 2540 ขณะ
ที่ระดับการเคลื่อนไหวของแขนก็ทำได้มากขึ้น
ช่วยให้สามารถปฏิบัติภาระกิจง่ายๆ อาทิ เปิดไฟ
และปิดประตูในส่วนการควบคุมหุ่นยนต์ก็ทำได้
ง่าย ทั้งผ่านอุปกรณ์เวิร์ค สเตชั่น และเครื่องควบ
คุมแบบพกพา
ฮอนด้าประกาศว่า หุ่นยนต์ อาซิโม่ ถือเป็น
เครื่องพิสูจน์ความล้ำหน้าของเทคโนโลยีด้านการ
เคลื่อนไหวอย่างสร้างสรรค์ โดยบริษัทเริ่มวิจัย
และพัฒนาหุ่นยนต์เหมือนมนุษย์หรือฮิวแมนนอยด์
มาตั้งแต่ปี 2529 เป้าหมายหลักเพื่อพัฒนาหุ่น
ยนต์ช่วยงานทั้งงานบ้านและตามสถานที่ทำงาน

Facts for the future
What's so special about Ericsson's radio base
station, the RBS 884 Macro 800 MHz? Aside
from the usual pluses of Ericsson's TDMA base
stations, the RBS 884 Macro 800 MHz is the
first product in the telecom industry to have its
environmental performance scientifically docu-
mented and declared. Each base station is
labeled with the Web site address, providing
customers with total life cycle performance
information for their investment decisions.


Tiny typing
This handheld comes with a wireless embedded
Modem and a miniature keyboard that's great
for those weary of gripping a stylus. From research
In Motion, it packs an Intel 386 processor and a
backlit screen.


Beware the Nay-Sayers
How can e-commerce take off in Asia if millions of
homes in the region don't even have phones let
alone computers? The melbourne office of Deloitte
Touche Tohmatsu dismisses these and other
worries in a recent report,making the following
conclusions:
- PC penetration is less of a concern than you'd
think. Home PC penetration in Chaina and India
languishes at around 1 percent, but internet use
outside the home is exploding. In India, 95 percent
of all Internet usage occurs outside the home.
- New Internet-access technologies will usurp
the PC anyway. The Wireless Application Protocal
( WAP ), providing web connection via moblie
telephones and other portable devices, will remove
the need for a computer. China alone subscribers.
And then there's cable TV, which is now in 20 per-
cent of Asian households. Deloitte Believes the
medium will be a major chanel for Internet delilvery
within a few years.
- Speaking English doesn't matter. " Many English
lanquage websites have gained from a first mover
advantage, but that advantage will diminish if multi-
lingual capabilities are not incorporated, " says
Peter Williams, Melbourne-based author of the re-
port. Coupled together, Chinese and Japanese
sitesalready account for 10 percent of all website
worldwide.

Say " cheese " and hear it
Fujifilm's FinePix 4700 ZOOM camera may look like
any other point-and-shoot device, but it's a power
full digital machine. It feature five programmed
exposure mode and the ability to capture 80 se-
conds of continous AVI video-with sound-on a bun
dled 16 MB SmartMedia card. Its modern electronic
system saves power and can cycle images in less
than two seconds. Check out the slow-synch flash
for cool motion effects. Fint out more at
http://www.fujifilm.com

Pocket-sized scanner
Business cards and magazine cluttering up your
desk? Streamline your life with this new hanheld
scanner shaped like a pen. The QuikLinkPen lets
you scan and then store up to 1,000 pages of
printed information. you can upload and data to
your computer or PDA via serial port or through
infrared. Cheak it out on the Web at
www.wizcomshop.com

Swatch it on the Web
Leave it to Swatch to come up with a Web watch. The new model will provide a range of internet services via an unusual combination of wireless communication feautures and Sega's Dreamcast home video game console. The watch itself will include a memory chip that allows users to download information , and then upload it onto a Dreamcast machine or other specially designed adapters.





















































































เทียบขนาด- เปิดตัวหุ่นยนต์ตัวใหม่
" อาซิโม่ " (ขวา) หุ่นยนต์รุ่นนี้ได้รับการ
พัฒนาให้มีขนาดเล็กและเคลื่อนไหว
คล่องตัวขึ้น ส่วนซ้ายมือเป็นหุ่นยนต์
พี 3 ที่บริษัทพัฒนาก่อนหน้านี้และมี
ขนาดใหญ่กว่าอย่างเห็นได้ชัด




























Mobile music to your ears
Ericsson ' s new MP3 handsfree head-set it one of the smallest MP3 players on the market , and the first designed to be used in combination with a mobile phone. The player has a microphone and a button on the earphone cords for answering calls. Plus, the player automatically goes silent when the phone rings. The player is controlled via the telephone and requires no special batteries, button or display. It can be used with most Ericsson 3-volt mobile phones.

3G just a button push away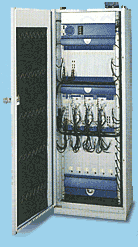 The world 's first macro base station using third-generation WCDMA technology has been develop.Ericsson ' s RBS 3202 is delivered fully configured, tested and complete from the factory direct to the site. Power supply, transmission lines and the antennae are connected with simple plug-in contacts on the roof of the container. The base station's one-com-mand configuration the only requires a push of the button for start-up.



Sofa surfing made easy
Why stay anchored to a desk when you can surf the Internet from the comfort of your living-room sofa ? Ericsson's new surfbord,the Screen Phone HS210, has a touch - sensities screen, allowing users to surf,make telephone calls and send e-mail.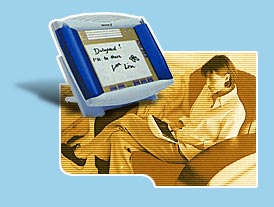 The screen Phone HS210 communicates using the Bluetooth technology and is based on the open Bluetooth operating system. The Screen Phone will be released in the American Market at the end of the year and will arrive in Europe shortly thereafter.

Jambala-Intelligence beyond digital wireless

New,high-value services that target an increasingly segmented end-user market are instrumental in retaining and expanding an operator's subscriber base. Scalable and flexible application platforms are needed to provide the basis for network nodes that cater to such needs.
Jambala is a next-generation application platform that truly fulfills these requirements. In its initial installation, it accommodates HLR/AC and SCP applications and services for D-AMPS/AMPS networks.
Future releases will address the area of mobile-to-mobile and fixed-to-mobile covergence.
In describing Jambala's architecture and implementation, the author shows how the platform provides a unique combination of availability, reliability, scalability and Internet readiness, all based on commercially available hardware. He further explains how platform support for Java and CORBA technologies yields a flexible, high-value, platform-independent environment in which wervices can becreated as rapidly as the technoloht will allow.
Application platforms of different sizes and configurations are needed for building efficient and manageable intelligent network (IN) nodes. Operators must be able to expand these platforms smoothly and flexibly
in response to market needs. Sustaining network growth means ensuring that node growth can be scaled within broad limits, while at the same time maintaining the redundancy, reliability, and availability of performance that is required in network nodes. Tis must be done in a way that is cost-effective and compatible with future modifications, in order to provide support for operators' rapidly changing needs.

The principal features and benefits of Jambala are:

- a cost-effective solution;
- efficient, cost-effective operation, administration and maintenance (OA&M);
- zero system downtime;
- flexible and future-compliant architecture;
- multi-application support;
- open service-creation environment (SCE);
- support for convergence.



Commercial hardware

The application platform on wich Jambala is implemented consists of Ericsson's tel ORB operating system/middleware (Box B) combined with off-the-shelf hardware components:
- Two OA&M UltraSPARC 300 MHz processors;
- 200 MHz Pentium boards with 512 Mbytes RAM;
- Two 100 Mbit/s Ethernet switches;
- One CD-ROM drive;
- One 40 GB hard drive;
- One SS7/C7 stack;

Figure 1 shows a block diagram of the different components on the Jambala platform, some of the application it can run, and te external applications and operating systems with which Jambala can communmicate. Network nodes-such as a service control point (SCP) or a home location register/authentication center (HLR/AC), which require a high degree of scalability and must meet stringent, real-time, fault - tolerance requirements - are implemented directly in Jambala.

Other IN nodes with less strict performance criteria, such as service-creation environments (SCE) and service-management systems (SMS), can be implemented in off the - shelf operating systems and hardware.

These nodes can make use of the open CORBA 2.0 interface to access resources and communicate with applications in Jambala.

Zero - downtime operation
To implement traffic - and memoryintensive network nodes, such as HLRs or SCPs, high levels of reliability, redundancy and availability must be built into the nodes. Jambala offers an extensive range of features that
satisfy these requirements:
- Automatic recovery from software errors
- Data fault tolerance and redundancy
- On-line backup
- Adaptive hardware configuration
- Smooth software upgrade
- n+1 hardware redundancy
- Hot-swap replacement
- Heograpical node redundancy

The execution environment provides mechanisms for handling faulty code and erroneous data that can lead to failures in execution. These mechanisms ensure automatic recovery from execution failure, or that execution is terminated without affecting network node operation.

The integrated database supports distributed transactions, thus providing fault tolerance by continuously replicating data. For example, HLR and SCP data is spread out over several processors, where it is partitioned, distributed and replicated as distributed transactions.. In the event of processor failure, traffic processes or OA&M processes in the nodes are automatically diverted, allowing the nodes to make use of replicated data in other
processors.

Box B TelORB
TelORB is a distributed operation system for large-scale, embedded (soft), real-time applications that require very high availability. This requirement can be met thanks to
- the Tel ORB operating system (OS) kernel with appropriate mechanisms;
- a reak-time database;
- software-configuration control;
- an associated development environment.
In addition, CORBA-compliant object request broker and a Java virtual machine run on top of TelORB

Features and benefits of TelORB

Execution environment-programs are executed in processes that
- are distributed over several processor;
- interact primarily by invoking remote operations.

Real-time, object-oriented database in primary memory-data is replicated at several physical processors. This configuration makes the system tolerant to hardware faults and serious software faults.

Software--configuration control--this ensures that the processes in the system execute on available processor resources, which is especially useful when hardware fails.

A separated management layer for TMN-like operaton and maintenance through an object model stored in the target system. The object model is displayed via a user interface on a workstation.

A driver concept that allows application-specific hardware to be used without having to modify the operating system kernel.

A built-in CORBA 2.0 - compliant object-request-broker core that supports the IIOP for inter-operability with other systems.

Run-time environments for C/C ++ and Java code.

A software-structuring model in which interfaces can be maintained as separate product items (which aids the development of large Software systgems). The model is supported by tools that- compile the source code in the structure;
- build load modules;
- collect information that is needed for configuring the target system.

In-service upgrades of software and hardware with little or no disturbance to operation. This includes the option of adding processors to increase capacity.

HLR and SCP data stored in the database is log-marked, which means it can be backed up on line at regular intervals. Backups can be made automatically by the operating system's backup scheduler, or initiated manually by a system administrator. Theapplication data is copied to the hard disk, where it is sorted into files in the partitioned backup archive of the file system. Because it is scaled to use additional hardware resources, the hardware platform configuration can eliminate any adverse effects that making backups might have on HLR or SCP performance.

When a processor board is added to the plarform, the platform configuration manager automatically reallocates data and processes to the new processor according to configuration data. The configuration manager monitors platform processors and trigers appropriate alarms should a failure occur. Moreover, if a failure is detected, the configuration manager will attempt to recover the faulty processor by automatically reloading processor data and processes with replicas kept in other processors. If these attempts fail, the configuration manager scarches its information to find an alternate configuration. The faulty processor's data and processes are then automatically reallocated to the processors defined in the alternate configuration, and the faulty processor is blocked.

Upgrading application software in Jambala does not require any system downtime. During an upgrade, the new version of application software coexists with the old version--the platform allows for concurrent execution of old and new software in the same processor. All software proscsses running while the upgrade takes place are allowed to continue using the old software, whereas all new processes are channeled into the new software.

Jambala offers n+1 redundancy for all processing elements, memory units, and signaling links contained in a network node, which means that a Jambala network node can have no single point of failure. The OA&M processor operates in hot-standby mode to ensure continuous OA&M system availability. The network's signaling links and processor boards operate in load-sharing mode --a highly suitable mode for distributing traffic and providing continuous high-capacity operation. The application platform can also be readily deployed in a configuration based on geographical redundancy, which ensures that network node failure resulting from, say, a natural catastrophe at the site of an HLR or SCP will not have an impact on overall network performance.

Linear scalability

Increasing numbers of wireless subscribers and predicted increases in cellular voice, data and services are pressing HLR and SCP vendors to offer solutions with scalavble memory, processing, and signaling capabilities. The Jambala platform offers a linearly scalable solution for all of these areas

Jambala's scalability allows operators to expand network nodes to accommodate traffic growth patterns. The HLR, for example, is used in areas where subscriber levels are high but where the number of active subscribers is relatively low, typically 25% to 40% of the total number. Where this ratio applies, operators can configure the initial system with tailored memory/processing capacity and a signaling capacity that matches the activity level. As the number of subscribers and subscriber activity increases, operators can expand the system in a cost-effctive way.

Internet-ready OA&M
Internet-based OA&M solutions are becoming more prevalent in the mobile-communication industry. Flexibility, platform-independence, low cost, and rapid application development are among the strongest drivers toward solutions of this kind. Jambala offers an OA&M solution using a telecommunications management network (TMN) model and a management information base (MIB). The features of this OA&M system include:
- a managed object view of node resources;
- a manager-agent system that performs node-resource operations;
- CCITT-based notification formatting;
- Common management information services element-based (CMISE) manager-agent interaction;
- CORBA-based alarm/notification service;
- alarm management functions;
- security management functions;
- performance management functions;
- system management functions;
- Web-based graphical user interface;
- oper SCE for the differentiation and customization of service

Communication with the OA&M agent takes place over an interface that is compliant with CORBA 2.0,
CORBA compliance is achieved by using inter-ORB (the general inter - ORB protocol, GIOP) together with with the Internet inter-ORB protocol (IIOP). The GIOP specifies a set of message formats and common data reqresentations for communicating with other ORB-based systems or nodes. GIOP messages are exchanged over TCP/IP networks by means of the IIOP, which allows the Internet/intranet to serve as a bridge that customer operating systems can straddle to perform on-line, on-site and remote OA&M operations. This gives operators a Web-based OA&M solution and the ability to develop and use new OA&M applications.

Java support
The Jambala platform contains an integrated, real-time Java virtual macine (Figure 10) that allows Java applications to be developed on or ported to the application platform. The SCP and associated wireless IN (WIN) services are examples of applications that have been developed in Java.

In addition, the built-in database provides an application program interface (API) that is compliant with the object database management group (ODMG), thus enabling application portability across different database management systems (DBMS). The API adds to the Java programming laguage the binding that Java applications need for interfacing directly with the database and for exploiting its strong reliability, availability and redundancy characteristics.

Support for convergence
Support for convergence is becoming increasingly important in a world of deregulation, new end-user demands, multiple network operators, and merging technologies. The key features of a convergence node are adaptability and flexbility; that is, the node's ability to reuse existing infrastructure and technology as well as to incorporate new developments and technologies. Jambala's Internet readiness and scalable support of real-time Java applications and multiple protocols make it an ideal mobile-to -mobile and fixed-to-mobile covergence node
.

Applications
HLR/AC
One of the first applications to be implemented on the Jambala platform will be an HLR/AC for digital, advanced mobile phone service (D-AMPS). Operators will obwerve that the scalability of memory and signaling links offered by the new platform allow them to dimension the HLR/AC to match subscriber and traffic in their mobile network.

SCP
A WIN Phase 1-capable SCP (PN-3660,Figure 9) has also been implemented on the Jambala platform. This application uses the platform's distribution mechanisms to trigger WIN services in the SCP , a network node that is implemented using the Java virtual machine and the platform's built-in DBMS API. By using the Java virtual machine to implement the SCP, operators can also use JavaBean technology and commercially available software development tools (such as Java Studio) to design and implement end-user servvices. An important feature of JavaBean is its modular nature, which lends itself to reusability when operators create multiple services. For example, JavaBean provides the basic blocks that operators need to build WIN services.

SCE/SMS
By using JavaBean technology, operators can use commercially available design environments as SCEs, creating, implementing and customizing their own WIN services. JavaBean technologies provide a library concept of sorts,whose components can be used for customizing and enhancing end-user services. Furthermore, operators can use other technologies, such as push technologies, to remotely update and add to their JavaBean libraries. Because SCE/SMSs have less stringent real-time and fault-tolerance requirements than SCPs or HLRs, they can exploit the application platforms' ability to allow application to be run on other operating systems, as well as its capacity for interfacing with the platform's SCP via the CORBA 2.0 interface.

Future architecture
Since the architecture of the apllication platform is modular, each component in the system can be independently evolved and upgraded. Therefore, the evolution of the system is best discussed in terms of its individual components.

Processing capability
The processing system consists of several commercially available processor boards that can be replaced without affection system availability. Thus, operators can capitalize on innovations in processor technology that are gaining ground in the computer industry, thereby maximizing the price-to-performance ratio for node growth in their own networks.

Signaling capability
Te signaling system provides support for SS7 and C7 signaling. Because the system consists of commercially available network signaling products, operators can integrate improvements and upgrade the system in a cost-effective manner.

TelORB operating system/middleware
TelORB is a real-time, fault-toterant and scalable operating system/middleware solution. The ongoing in-house development of this product, which is supported by Ericsson's patnerships in the industry, insures that the product and its external interfaces will evolve in response to market demands.

OA&M support
The system's OA&M component will be the first commercial implementation of a TMN-based interface that is compliant with CORBA 2.0 IIOP. In addition, it can easily be integrated into other operation system; for example, those of new or established operators.

Conclusion
Jambala provides operators with a unique combination of cost-effectiveness, performance and scalabilety. It uses commercially available hardware, which ensures that its price-to-performance ration is second to nonein the industry.

The Tel ORB operating system gives the robust Jambala platform outstanding, realtime node performance, and Jambala's modular hardware design provides flexible scalability wihtin broad limits.

The combination of object-oriented design, Java support, and Internet readiness offered by the platform gives operators the versatility and flexibility they need to remain competitive as they enter the next century.

It's a Local Call
If you need a primer on just how quickly cyber technology evolves, consider Internet protocol (IP) telephony. A mere two years ago, critics were dismissing Internet telephony as little more than a toy for computer nerds. At the time, IP telephony --inwhich voice signals are transmitted over the Net--required users to speak into microphones on their PCs. Not exactly the most convenient way to old a conversation. Worse, since the voice signals travelled over the public Internet, the sound quality was, at best, spotty.
| | |
| --- | --- |
| While IP telephony was initially targeted at the consumer market--driving long distance calling rates down to ridiculously low levels in deregulated markets--the service is now being packaged for corporate users. According to Heidi Bersin, senior vice-presi-dent at Clarent Corporation, a US-based IP telephony specialist, the first business applications for Internet communications will be the merging of voice onto corporate intranets for long distance call and faxes. Like consumers, business users should save a bundle wiht these services--some analysts say as much as 60 percent on overseas calls. Down the road, industry experts say Internet telephony should also dramatically cut costs on toll free numbers for company call centers. | |
But the killer IP telephony application for corporates may be jst around the corner. US - based oCen, which operates the largest managed Internet telephony network in Asia, has already begun beta testing a product called CommPortal.Accessed via a single graphical interface on a user's PC screed, CommPortal offers a suite of communications aplications--voice and fax messaging, unified messaging (consolidation of all your voice mail, e-mail and faxes into one mailbox), video conferencing, as well as the ability to hold real-time conversations with anyone on the network, Because these applications are transmitted via a managed IP system, they should be much cheaper than comparable offerings sent out over leased - line or standard phone networks.

James Courtney, COO at oCen, sees IP telephony as the future of business communications. "There is a merging of tecnoloty," he explains. "Finally, the barriers between phones and PCs are breaking down." For corporate managers tired of operating separate computer and telephone networks, the crumbling of those walls can't come soon enough.
Power to the board

At 23.5 x 57 millmeters wide and eight millimeters high ( one by two inches and 0.3 inches high ) , Ericsson 's Macrodens Power module is about the size of a pack of chewing gum. Essentially a DC to DC converter, the power module converter 24 or 48 volts into anywere from 2 to 10 volts. Widely used within the telecom industry , as well as in avionics and high-end computers , the MacroDens power Module comes in 40 varieties, with five to 10 new models introduced each year.
A phone for the tough

Not much can shock an R250 PRO. The Ericssonn mobile phone , due in the third quarter of 1999, is made for outdoor communications in tough environments. It is shock-, dust- and waterproof.

It was developed for use on GSM 900 an GSM 1800 networks and support both GSM phase2+techology and the GSM Pro system , combining the advantages of GSM phones with Private Mobile Radio ( PMR ) fuctionality.

Features include enhanced full rate ( EFR ) speech coding , data and fax capabilities , built-in speaker phone, automatic answer on group calls and push -to-talk functionality with loudspeaker.

The award-winning switch is on
It's blue, it's the size of a large notebook, and it can tackle the telephone traffic of an entire office.Even better , it can be set up to run across a local area network, the Internet, or a wide area network. This means you don't nneed separate wiring for your phone system ad you significantly reduce voice transmission costs between offices.

The WebSwitch 2000, was developed by Touch-Wave, which was recently accquired by Ericcson. Controlled from a PC running Windows95/NT or an ordinary phone with a flash key, the WebSwitch 2000 is an Internet-based PBX solution for office phone needs such as voicemail and call conferencing . The WebSwitch has won nine industry awards in the last 15 months.
Flow of Tigris solutions

Ok, so the Tigris MultiService Remote Access Platform won a "Hot Product of the yeat"award last year from Data Communications magazine. The question is, why ? Probablybecause Tigris delivers a scalable, carrier-class solution capable of supporting a variety of remote access and backbone communications technologies from a single chassis.The platform provides both dial-in add dedicated access as well as high-performance routing. This means Tigris can meet the needs of carrier and Internet services providers' customers while consolidating access lines , equipment and network management.

Tigris was developed by Advanced Computer Communications, now part of Ericsson 's Boston-based Datacom Network and IP Services.